What Might Happen Next With The 2020/21 League Season?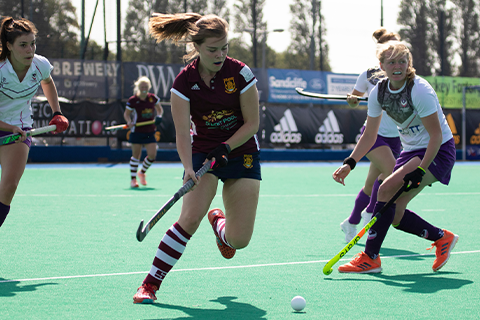 England Hockey is continuing to look into the best way to proceed with the 2020/21 season, in light of the impact of national Covid-19 restrictions.
A spokesperson wrote, 'We have been in very regular dialogue with England Hockey League clubs. We have offered clubs the opportunity to withdraw from the league for 2020/21 with no penalty but there is still a very strong appetite amongst them to find a way of concluding the league if wider government regulations permit this.
'This would be in a revised format in line with the league regulations brought in to cover the eventuality of not playing a full season and the league end date extended, although the opportunity to dovetail the Premier Division with international commitments is of course impacted.

'We have similarly been in dialogue with regional leagues. After the strong support of clubs via the 2020 AGM resolution the governance of the sport locally will change including a new game-wide league structure for 2021-22 with eight area leagues instead of the existing regional and county leagues. In addition there will be a fourth EHL Conference.
'Area league structures are being finalised by local transition groups and scenarios being agreed to decide which teams will be in which Divisions.'