Black History Month 2021 - A Look Back At Our Sport And Its Future History Makers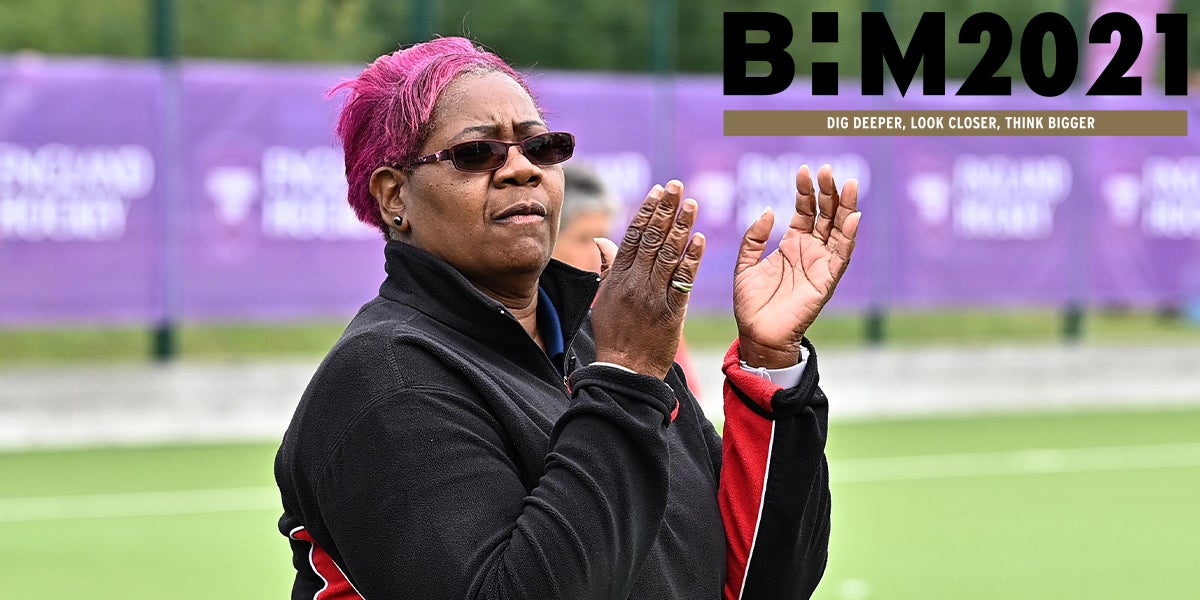 As Black History Month begins, England Hockey CEO Nick Pink has been reflecting on the events and activities of the last 18 months and the important steps we want to take to change hockey together and support future improvements in the game.
"When I was working at UK Sport, I had the pleasure of meeting some incredible sports administrators around the world who were changing and improving sport and physical activity in their country. Rohini Naidoo, in South Africa, played an active role in influencing the South African Government to improve the provision of sport in schools. Henry Lihaya, who was the Secretary-General of the National Sports Council in Tanzania, set up a programme that enabled young Tanzanians to be involved in sports leadership. He worked tirelessly to provide opportunities for thousands of young people across Tanzania.
"In my time so far at England Hockey I have enjoyed seeing the growing influence of black mentors within our game. There are many I could mention, including Tendo Kimuli, who contacted me following Black Out Tuesday with a positive challenge to hold England Hockey accountable to making changes. Then there's England and Great Britain Hockey player Rhys Smith, who continues his pioneering work with Hockey Inner City; Dawn Bonner, an umpire and now England Hockey vice-president; Darcy Bourne, the England and Great Britain U21 hockey player who we spoke to earlier this year about the tragic murder of George Floyd and Marcia Gurney-Champion who, along with her fellow trustees, continues to inspire at Spencer Lynx. I would also like to acknowledge the ongoing contributions in our coaching teams of Kwan Browne & Jody Paul who continue to share their wealth of knowledge and experience.
"These inspirational black people have inspired me and taught me so many things, and there are many more I could highlight and there will be many more that many of you will reflect on.
"During Black History Month, we are going to be looking at the future history makers in our sport. Over the years we have had a number of inspirational sports people and we want to celebrate the current, past and future players, coaches, umpires and everyone involved in our sport.
"Please continue to share and recognise the incredible achievements of so many black people who have contributed to our local, national and global society, and reach out to those who have made a difference this month.
"In returning to our next steps as a sport, the recognition in Black History Month also reminds me of the personal stories and negative behaviours that we have been told by those in our sport that have experienced racism, homophobia, sexism and much more. Not just in hockey, but across our nation, we have much to do, and it is crucial as a sport we play our part. We are in the final stages of appointing our ED&I Advisory Group. I am really excited to meet and spend time with the Group when they get started. Sadly we have not been able to take everybody forward that has applied but this does not stop our collective ambitions.
"One of the first things our new Group will be reviewing will be England Hockey's ED&I Action Plan and the research that was carried out earlier this year and had led to some of the actions we will be looking to change and implement. We plan to share this with the hockey community when we get together for the conference we are running #ChangeStartsTogether on 2 November. It will be held virtually and we hope as many people can attend as possible. The event will be hosted by Ben Cajee, who is a CBeebies presenter among many things, and has real and deep passion for ED&I and sport."
You can find out more information and sign up to #ChangeStartsTogether conference here.