Ferrett's determination has shown hockey can be inclusive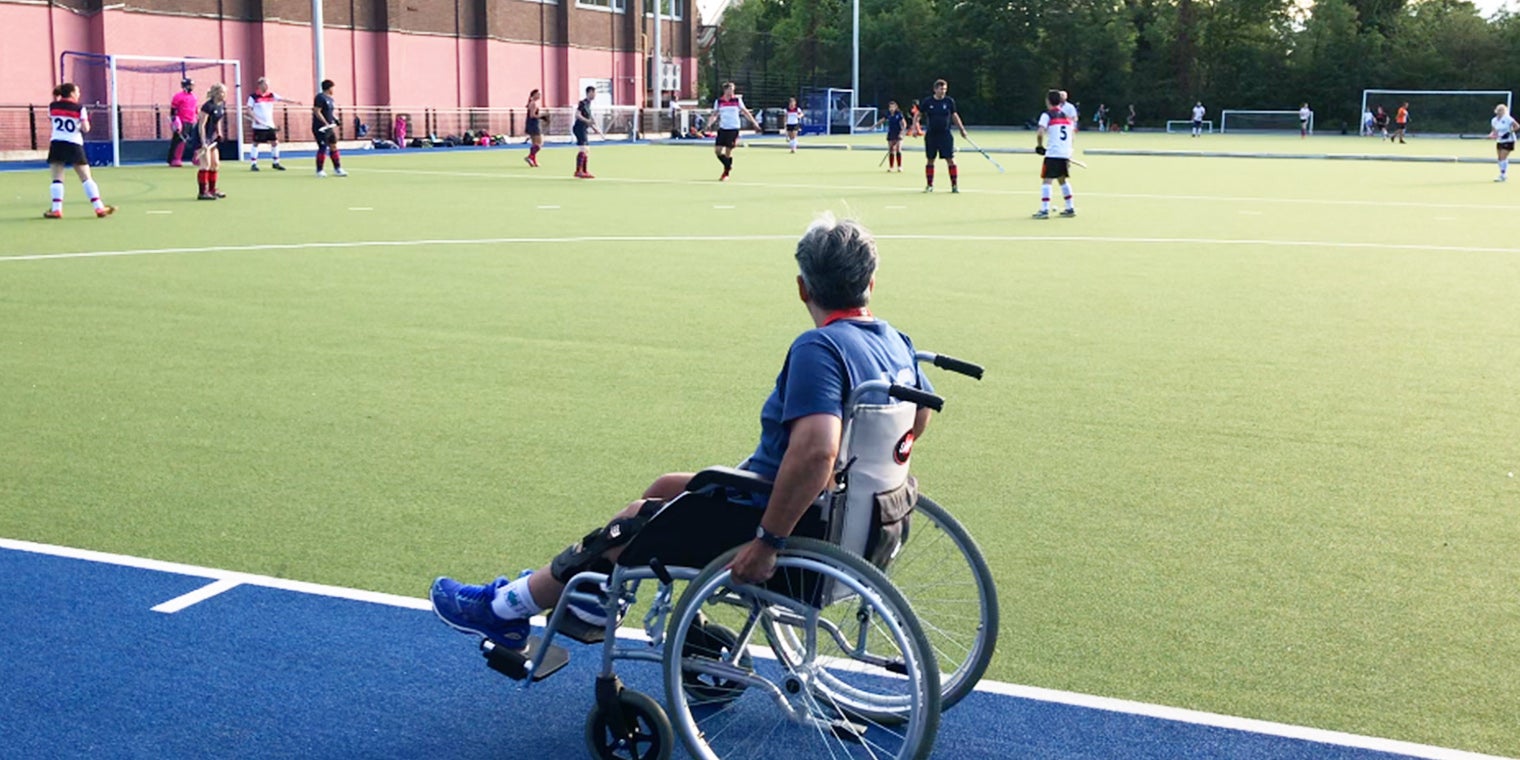 Julie Ferrett, known as Ferrett, was a dedicated coach, umpire and PE teacher until a terrible illness hit. Ferrett loved being a teacher and dedicated her free time to hockey. She coached teams Tulse Hill and Dulwich plus the London Royals and spent the rest of her time umpiring.
Ferrett's life has changed dramatically over the past two years when she was diagnosed with an illness that affected her legs. The illness has left Ferrett unable to walk meaning that she has had to give up teaching due to being in a wheelchair.
Ferrett's hockey career has also been affected as she can no longer run around playing, umpiring and touring. This has a big impact on her mental health.
But, like many, Ferrett has adapted and is beginning to get back into officiating. She is a part of the London Officiating team, she has made changes and is now managing her mental health.
Ferrett hopes to umpire in her wheelchair and is looking forward to coaching umpires.
Hockey plays an important role for so many when it comes to physical and mental health. It is fantastic to see the hockey community coming together to help a woman with a passion live her dreams.
You can help change, influence and help hockey be the best it can by participating in our free online conference 'Change Starts Together - Connecting Hockey to be more inclusive' this November.
Ferrett is taking part in The London Shine Night walk, later this month, in her wheelchair, a 26.2 miles walk to raise funds for cancer research. She is also raising money to invest in an electric wheelchair to help increase her mobility whilst umpiring.
See her just giving page here.

Do you have a story you'd like to share?
Email Us