A Message From Nick Pink - England Hockey CEO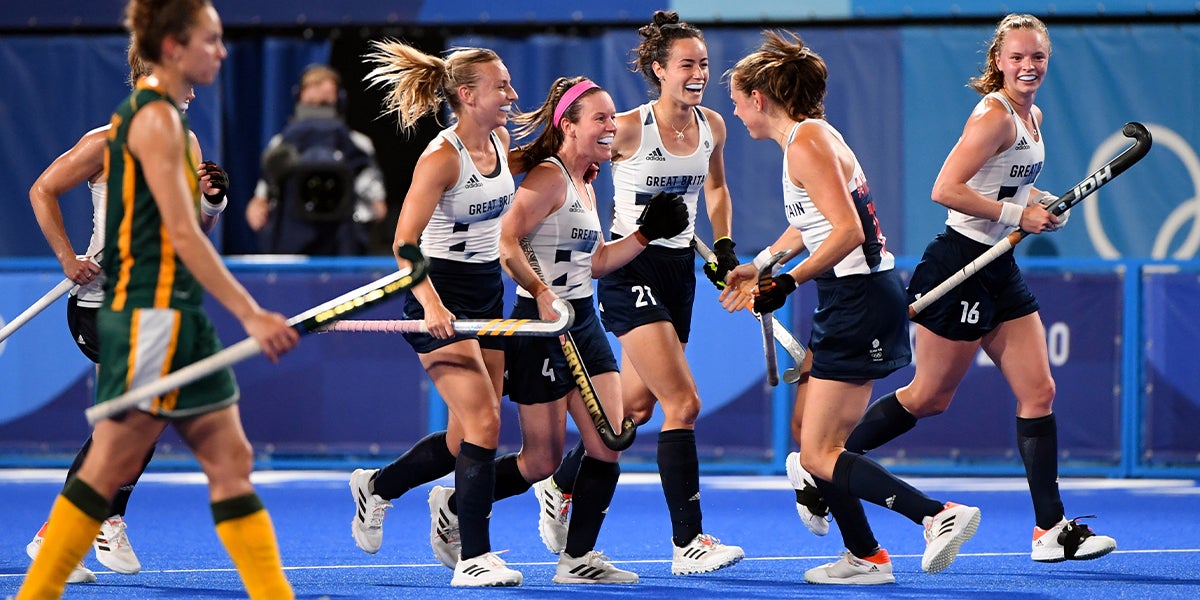 Dear All,
We trust you are all well.
As we approach the middle of the summer, with schools breaking up, and our delayed hockey year moving into the summer months, it is a time to take stock on what we have all been through in the last 12 to 18 months.
Not in our lifetimes have we experienced such disruption in our personal and professional lives. Sport, and specifically hockey in our case, has an important role to play in the recovery of our nation, in bringing people together and supporting them. We have all been through and we have all experienced a number of individual and collective challenges. We have been truly inspired with the way the sport of hockey has collectively reunited and returned since restrictions were eased at the end of March and how volunteers and clubs have worked tirelessly up and down the country to put on training, friendly matches, take part in competitions, run taster sessions, deliver Hockey Heroes and Flyerz, reunite through Back to Hockey, and so much more. It is this collective spirit and that will enable our sport to thrive over the coming months and years and we are extremely grateful for the passion, enthusiasm and collective spirit.
Going forward we are prioritising some really important activity, and we recognise there is much change for us all at the local, regional and national level. The governance restructure, the formation of the new 8 Areas, the new league structures and importantly the new Game Management System will take us to a new level in the sport. It is not often a whole sport agrees to such fundamental change and we are all living and breathing this now. To have seen the AGMs of the new Areas taking place in the last couple of weeks has been great and thank you to all those who have become Area Directors and are involved in this process.
We are improving wider support to hockey clubs and players, the membership of England Hockey. In addition to the changes referenced above, alongside our annual affiliation and membership process, we are introducing membership plus which will see for the first time a centralised insurance scheme agreed with Bluefin Sport, our new insurance partner. The centralised programme has increased the level of cover and protection for players and clubs whilst maintaining competitive pricing. It is now a compulsory requirement of membership of England Hockey to have a minimum level of insurance for all clubs, so please do review the benefits of membership plus and contact our team for more information, please visit here.

The Talent strategy changes have been communicated on a regular basis in the last few months, coupled with workshops and consultation sessions involving hundreds of committed people from within hockey. We are committed to the long-term impact of these changes to broaden our reach and include more people in the pathway. The next stages have recently been communicated and are available here.
Underpinning all these important changes are the commitments we are making in Equality, Diversity and Inclusion (ED&I). We have prioritised inclusivity across the organisation of England Hockey, seen specific representation targets at board level now showing that we have 36% women on the board, 9% ethnic representation and a commitment to go further. We are currently recruiting for an Advisory Group in ED&I and a Change Manager for ED&I and have had some excellent applications come forward. We are restarting Hockey Futures with the support of some incredible people in the sport. The Charity will kickstart the focus of supporting underrepresented young people from lower socio-economic groups into hockey. We know this is important to us all, as this is what you told us in the More Inclusive Survey which we will be sharing widely very soon. We would like to invite you all to the Conference we are organising in the Autumn and you can register here.
All of this and much more has been happening with the backdrop and return of international match play in recent weeks and it has been great to see GB Hockey back in action at the FIH Hockey Pro-League in May, for England, Scotland and Wales to compete in the Europeans in June, and of course GB Men and Women competing as part of Team GB in Tokyo. What an exciting opportunity is in front of us over the course of the next two weeks. None of us have experienced anything like the last 12 to 18 months, and no athlete, coach, and support staff member has had to go through what our team has been through. They have worked tirelessly in some incredibly challenging circumstances and the next two weeks gives us all a chance to get behind our heroes of the sport of hockey at the Olympic Games. Both men and women have started their Olympic campaign well and we wish all the players, the coaches and support teams our sincere best wishes in Tokyo and a huge thank to all those that have supported this journey in the last five years to get those players to this place.
To capitalise on the interest in our sport during the Olympics we would encourage clubs to join the #PickUpAStick campaign.

Please do take the time over the next two weeks with hockey back on at the Olympics to remember, to thank and to support all those in the sport of hockey who make things happen. It is the collective will that inspires and change really does happen together.
We are currently promoting the FIH Hockey Pro-League for May and June 2022. The ballot is now open and please do sign up and register your interest. It will be great to see as many fans as possible back watching international hockey!
All the best and good luck to our athletes in Tokyo!
Nick