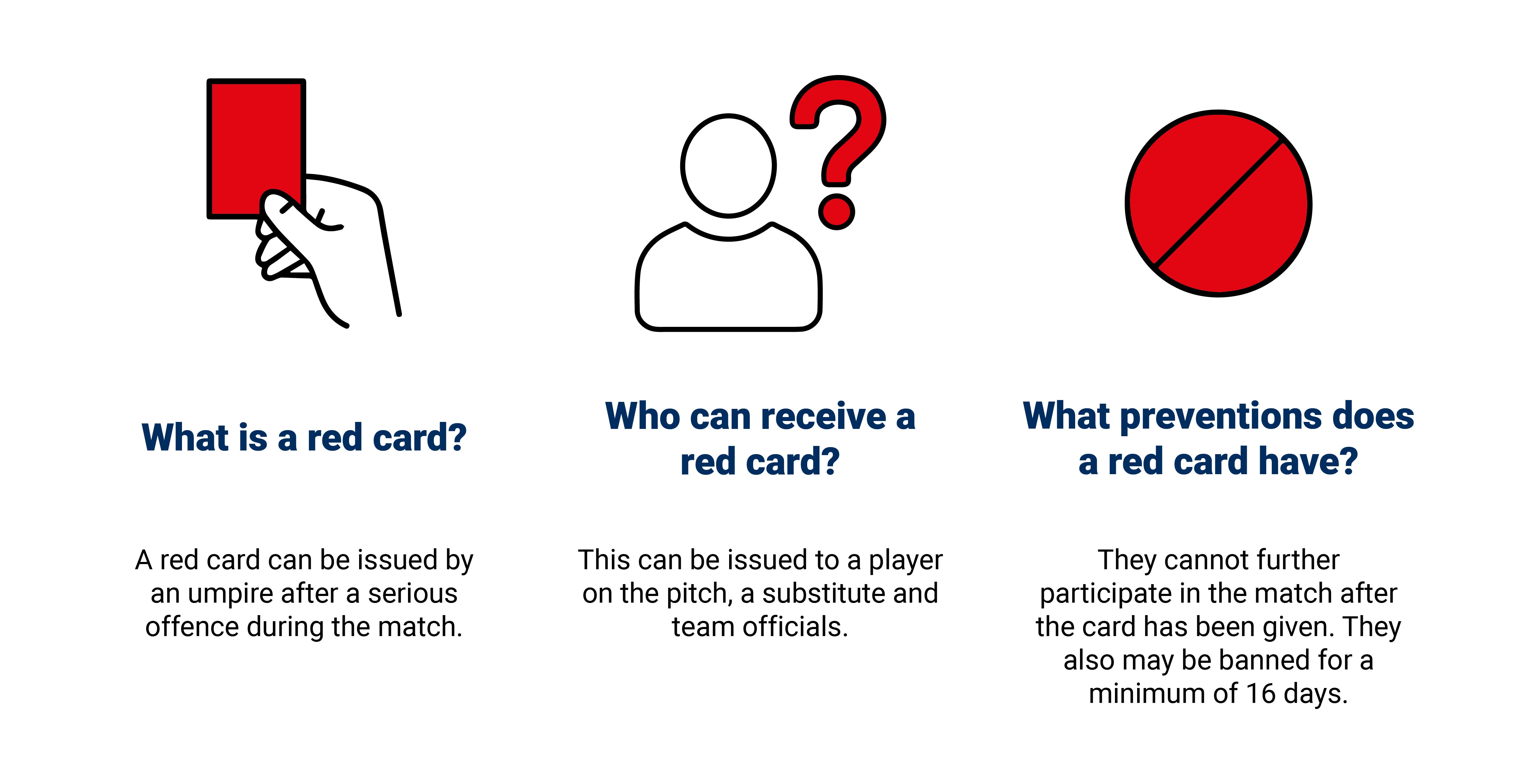 A red card may only be issued in respect of an offence or other misconduct committed during a match and may be issued to any person participating in the match, including players on the pitch, substitutes and team officials (managers, coaches, physiotherapists and doctors who are part of a team's squad) whether a formal team sheet has been submitted or not.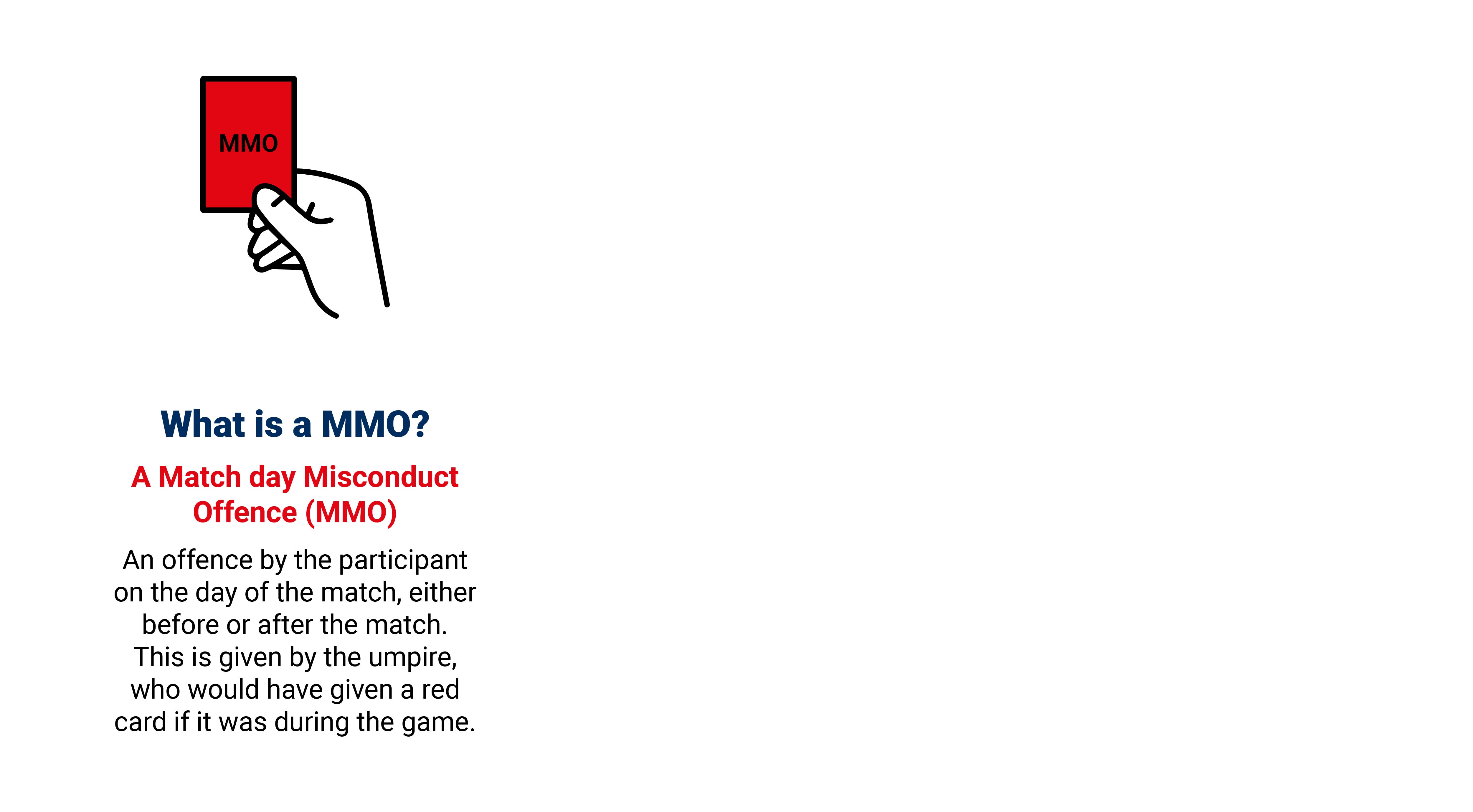 An MMO is committed when at any time during the day of a match, but excluding the time from the start to the end of the match, a person due to participate or who has participated in the match misconducts in such a way that one of the match umpires decides:
Would have warranted the issue of a Red Card had such misconduct occurred during the match.
On the day of the match the umpire so informs the offender or the team captain, a team official or CDO of the affiliated body for which the offender is to participate or has participated on the day of the relevant match that the offender's misconduct is to be reported as an MMO.
To report a red card or MMO, please use the appropriate form on the right hand side of this page where you will also find the red card and MMO regulations, as well as an appeal form.
Please Note: if you are completing the RCRF using an iOS or android device, make sure you do this using the appropriate Word app, free versions of which are downloadable from your App store.