England take on China at 3:30pm today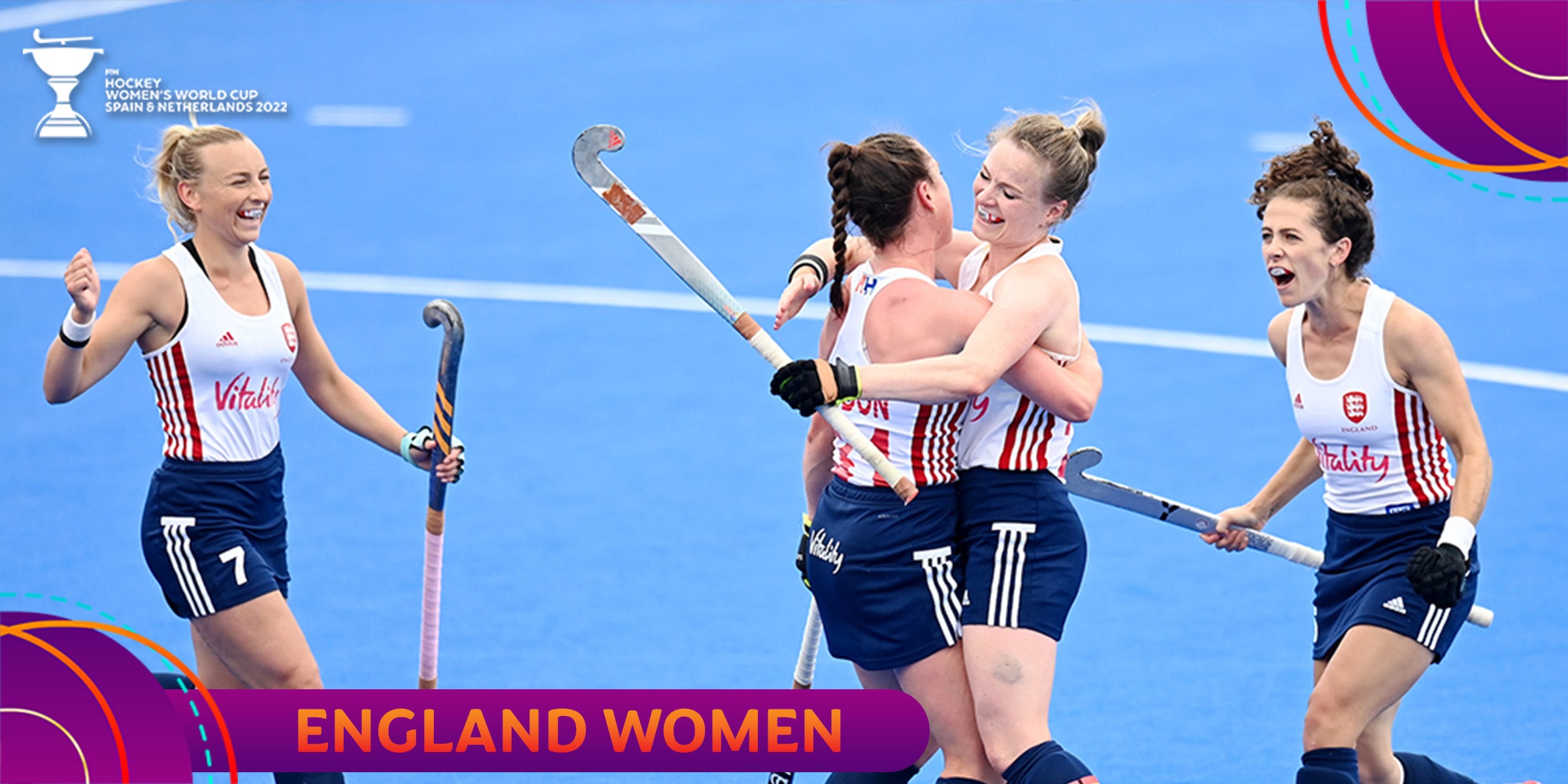 England's women are preparing for their final pool game in the FIH Hockey Women's World Cup as they take on China at 3:30pm UK time today, Thu 7 July.
Only a win in this game will guarantee England's progression to the crossover stages. There is a small chance that a draw would be enough, but England will of course be looking to control their own destiny and secure all three points. For the permutations, click here.
The two sides faced each other only a few weeks ago in London in the FIH Hockey Pro League. The first game ended 1-1 with China taking a bonus point 4-3 in the shootout. The following day China came from behind to win 3-1, and with Olympic medal-winning coach Alyson Annan in charge, they are a team to be reckoned with.
Tonight's match is live on BT Sport 1, with updates on England Hockey twitter and here on the official website.
The event takes place in the Netherlands and Spain until 17 July.
When are England's games?
Pool games
Sun 3 Jul – England 1-1 India, Amstelveen
Tue 5 Jul – England 1-3 New Zealand, Amstelveen
Thu 7 Jul – England v China, Amstelveen, 3:30pm
Knockout matches
If England finish second or third in the Pool, they go to Spain for a crossover on Sun 10 July. If they win that game, they play a quarter final in Spain on Wed 13 July, then potentially the semi and final on Sat 16 and Sun 17.

If England finish fourth in their pool, they go to Terrassa to play classification matches on Mon 11 and Wed 13.
Where can I watch matches?
Every single match from the tournament is being shown live on BT Sport. That's every single nation, not just England. A monthly pass for BT Sport costs £25 with no contract.
If you're not a BT subscriber, you can follow all the action on Twitter, either @EnglandHockey or @FIH_Hockey
The England Hockey website will have live updates in our Match Centre for every game.
Who's in the England squad?
| | | |
| --- | --- | --- |
| | Caps | Goals |
| Giselle Ansley – Surbiton | 107 ENG, 78 GB | 16 ENG, 10 GB |
| Grace Balsdon – Hampstead & Westminster | 56 ENG, 48 GB | 9 ENG, 7 GB |
| Darcy Bourne – Surbiton | 9 ENG | 2 ENG |
| Fiona Crackles – Wimbledon | 21 ENG, 16 GB | |
| Sophie Hamilton – Surbiton | 14 ENG, 4 GB | 1 ENG |
| Sabbie Heesh (GK) – Surbiton | 8 ENG, 18 GB | |
| Maddie Hinch (GK) – HC Tilburg | 104 ENG, 68 GB | |
| Tess Howard – East Grinstead | 15 ENG, 33 GB | 4 ENG, 7 GB |
| Holly Hunt – Hampstead & Westminster | 14 ENG, 2 GB | 1 GB |
| Hannah Martin – Surbiton | 54 ENG, 45 GB | 10 ENG, 10 GB |
| Shona McCallin - Reading | 48 ENG, 62 GB | 2 ENG, 1 GB |
| Lily Owsley – HDM | 100 ENG, 84 GB | 23 ENG, 19 GB |
| Hollie Pearne-Webb (C) – Wimbledon | 119 ENG, 96 GB | 7 ENG, 4 GB |
| Izzy Petter – Surbiton | 24 ENG, 31 GB | 4 ENG, 4 GB |
| Ellie Rayer – East Grinstead | 50 ENG, 31 GB | 5 ENG, 5 GB |
| Anna Toman – SCHC | 55 ENG, 53 GB | 2 ENG, 6 GB |
| Laura Unsworth – East Grinstead | 164 ENG, 134 GB | 8 ENG, 5 GB |
| Lily Walker – University of Birmingham | 13 ENG | |
| Travelling reserves | | |
| Alex Malzer - East Grinstead | 8 ENG, 2 GB | |
| Lizzie Neal – Reading | 12 ENG, 22 GB | 2 GB |